Profile for Member #5374
Join Date
08/26/07
08:09 PM
Last Seen
06/22/11
04:33 AM
About
Occupation
Homemaker
Hobbies
Reading fantasy, training and enjoying my parakeets, all forms of creative art, sewing, enjoying nature, listening to tranquility and new age music, creative writing.
joandboys's Forum Signature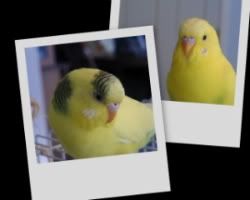 Cookie and Sweetie
Privacy
This forum uses cookies to ensure smooth navigation from page to page of a thread. If you choose to register and provide your email, that email is solely used to get your password to you. Nothing else. Ask with any questions!
Forum Guidelines
This forum takes web safety issues very seriously. Please make sure you have read and understood our Forum Guidelines before posting.
Support Our Friends